Who We Are
Founded at the start of 2016 here at Roman Builders Bristol we are a team of building and construction professionals in Bristol and the South West of England that are dedicated to providing the best possible construction experience possible. Over the years we have planned to lead the greatest company that consists of using a group of well known and trusted builders and construction companies to carry out work for the domestic and commercial customers.
By binding together and partnering whilst maintaining every builders independence we are a company that can deliver on almost every job. Gone are the days of ringing a building company in Bristol and the surrounding areas to be met by someone on the other end of the line that does not necessarily take the time to listen to you, to note down your concerns and essentially treat you as they should; our frustration within this has led us to provide a business that you can rely on to complete every aspect of building and construction work in your area. By working together as one entity we are able to tailor your experience directly to what you need with your building team.
---
History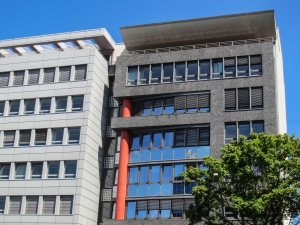 In 2015 there was a vision from our founders to bring trade companies together to meet one goal, and that is to make sure that when a customer calls looking for our services we can meet this; every time, without fail.
We worked in that year to build connections and bring a team of experts together to create one large company that is able to cater to every segment of the market. We worked tirelessly to bring about change and to make sure our building partners in Bristol and the South West of England understand that the customer is important and should always be treated with a service that is absolutely dedicated to quality and a customer experience that makes them want to talk about us for many years to come. Roman Builders Bristol was created as a brand to show our customers that we take on the same merit as the Romans did; providing spaces and building work that is a quality driver.
In 2016 we started our first projects and quickly established a reputation for organisation, amazing customer experiences and overall a sense of friendliness and community. Our building team consists of plasterers, roofers, loft conversion specialists, builders, stonemasons just to mention a few. Our partners are important to keep the business together and as they say; you are stronger in numbers.
Jan 2015 – Our Founders Establish The Idea
Aug 2015 – Roman Builders Bristol Was Born
Jan 2016 – We Bring Together our First Team
March 2016 – First Successful 3 Loft Conversion Projects finished in Central Bristol
August 2016 – Acquired a Contract To Maintain a New House Build Site
---